There are various construction sites that are big enough and might need many workers and scaffolds. In that case, mobile scaffolding is the best option that helps the workers to finish their job on time with ease. These kinds of scaffoldings are made from lightweight materials therefore the whole structure can be easily moved from one location to another wherever the scaffoldings are required.
These days aluminum mobile scaffolds are used by most of the construction companies. Aluminum mobile scaffoldings are not only light-weighted and strong but also these are highly cost effective and exceptionally durable. The main advantage that you can get is the fact that workers will not have to spend a lot of time to dismantle and set up the whole set again and again.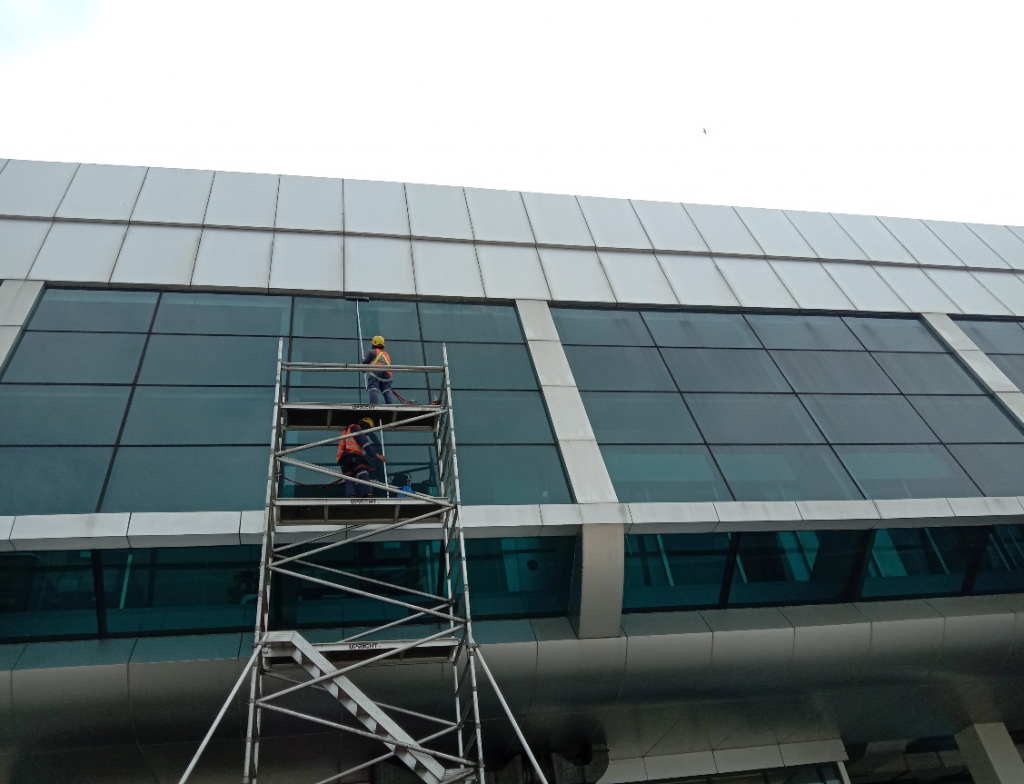 These are ideal for light assembly and maintenance. Scaffolds are high rise frameworks that enable construction workers to carry out tasks at heights in a hassle-free manner without worrying about their personal safety. A mobile scaffold is an aerial structure that lets construction workers reach great heights and complete task of building the exterior portions of the structure.
They are designed to be easily moved. Companies dealing with painting, repairing and plastering, where workers need to change position while using them. These mobile scaffolds are connected with wheels so that they can be moved from one place to another. It gives you complete flexibility to do all kinds of works whether indoor or outdoor and versatility. These can be easily transported.
Thus, the mobile scaffoldings are helpful in reducing the burden of working in an unsuitable angle. It is easy to use and ensures safety and mobility for ease of access serving the building constructors. More importantly, you always have an option of buying or renting it through a reliable scaffolding dealer, either online or offline.